In the fast-paced world of distribution, where competition is fierce and markets are ever-evolving, YAWGI Distribution has emerged as a standout player, driven by a powerful vision that sets it apart from the rest. At the heart of YAWGI's journey lies a compelling vision: "We will be the most admired distribution company in all our markets." In this article, we will explore what this vision means for YAWGI and how it is being realized through their impressive market share and dedication to excellence.
A Market Share That Speaks Volumes
YAWGI Distribution operates in a highly competitive and dynamic market, primarily focused on serving customers in the South of Morocco. Despite these challenges, the company has not only survived but thrived, building a strong reputation as a distributor of choice.
One of the key indicators of YAWGI's success is its vast customer portfolio, which boasts over 30,000 customers across the regions it serves. This impressive number signifies the trust and confidence that clients have in YAWGI's ability to meet their distribution needs efficiently and reliably.
The company's growth is further underlined by the extensive distribution network it has developed. This network spans across the geographical areas it covers, primarily in the Southern regions of Morocco. Such a wide-reaching network allows YAWGI Distribution to effectively cater to the diverse needs of its customer base.
Quality Service as the Cornerston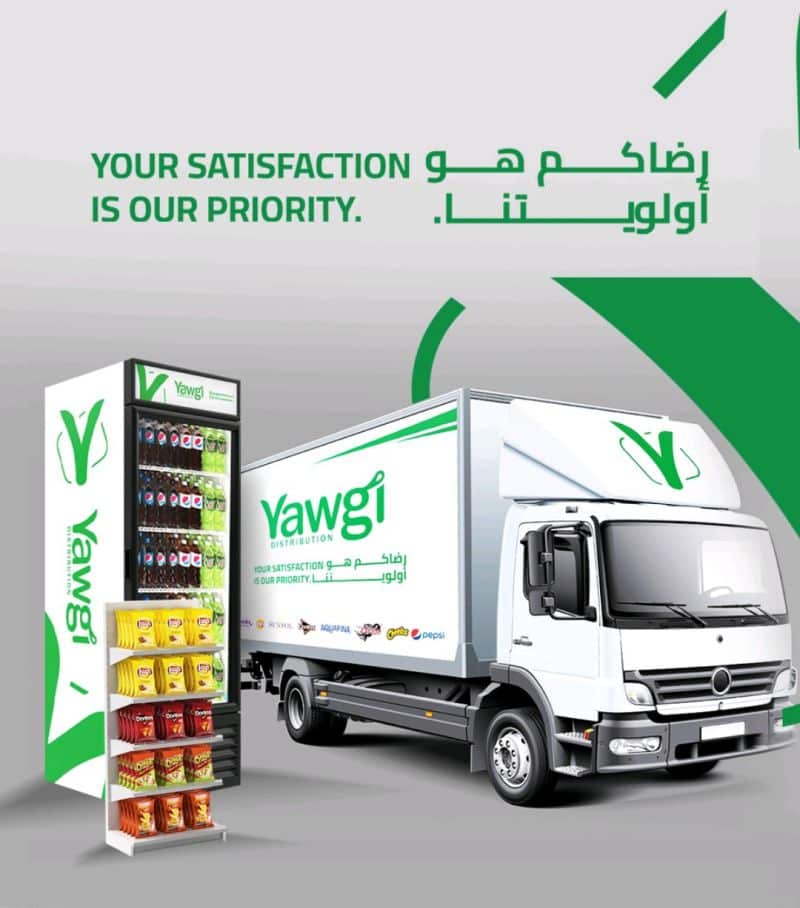 Market share is not merely about numbers; it's about the quality of service that a distribution company provides. YAWGI Distribution understands this crucial aspect and has consistently excelled in delivering top-notch services to its customers.
The rapid expansion of its customer base and the increasing market share held by YAWGI Distribution can be attributed to the company's unwavering commitment to excellence. Each day, the team at YAWGI strives to surpass customer expectations by ensuring timely deliveries, product availability, and responsive customer support.
The quality of service offered by YAWGI Distribution goes beyond meeting immediate needs; it's about building long-term relationships with customers. This commitment to building trust has been a driving force behind YAWGI's steady ascent to becoming a market leader.
Conclusion
YAWGI Distribution's vision to be the most admired distribution company in all its markets is not just a lofty goal; it's a testament to the company's determination to excel. Through a combination of a vast and well-managed distribution network, an extensive customer portfolio, and an unwavering focus on delivering exceptional service, YAWGI Distribution has not only secured a significant market share but has also earned the admiration and trust of its clients.
As they continue their journey, YAWGI Distribution's commitment to this vision serves as a guiding light, pushing them to reach even greater heights in the world of distribution. With each satisfied customer, the company moves one step closer to realizing their vision and solidifying their place as the most admired distribution company in their markets.